一、Product introduction
This product is a solution of polymethacrylate in a highly refined mineral oil. It is a viscosity index improver with outstanding thickening ability.
二、product performance
With narrow molecular weight distribution, the product can effectively improve the viscosity and viscosity index, and has good low temperature fluidity, excellent shear stability, and inhibit wax crystallization. For light oil, especially for hydrotreated base oil, it has excellent pour point reduction effect.
三、Product usage
It is suitable for blending aviation hydraulic oil, high-grade internal combustion engine oil, shock absorber oil and so on. Under the premise of ensuring shear stability, it has the double effects of improving viscosity and reducing pour-point, which effectively saves the formula cost of products.
四、Main physical and chemical indexes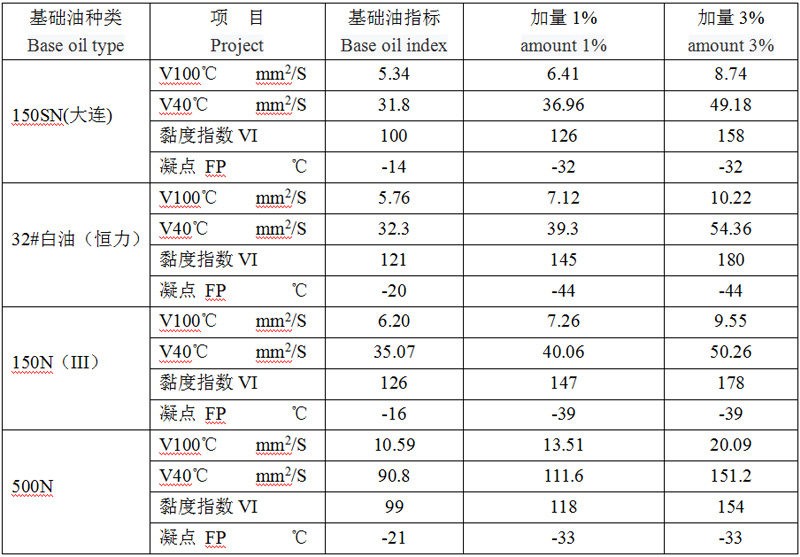 五、SCR-602 thickening and depelling data in different base oils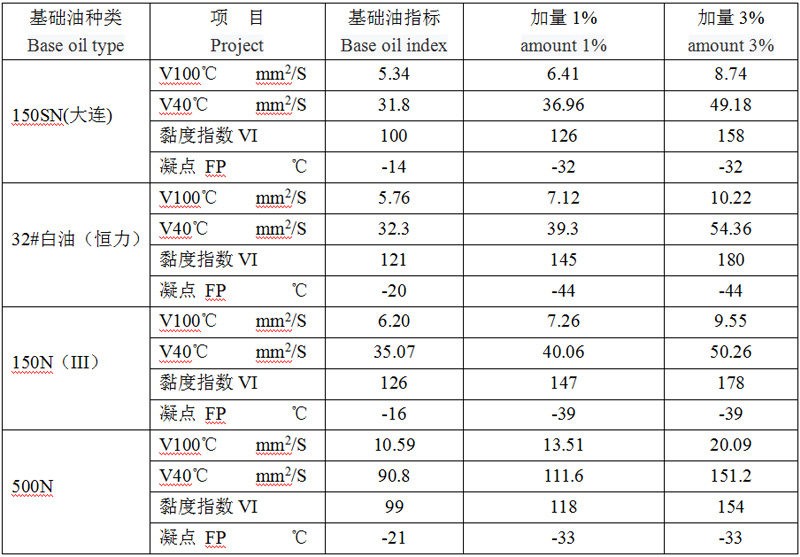 *This test data is for reference only
六、Recommended dosage: The recommended dosage for SCR-602 is 1 to 3%, depending on the actual application. For details, please consult our additive application engineers.
七、Packaging and Precautions
Please refer to SH/T0164 for transportation, storage and handling. Net weight: 165 Kg/drum, packed in 200 liter metal drum. Non-flammable, non-explosive, non-corrosive.Best Blending temperature: 50-60℃.
Storage temperature below 60℃, avoid repeated heating, keep away from heat.